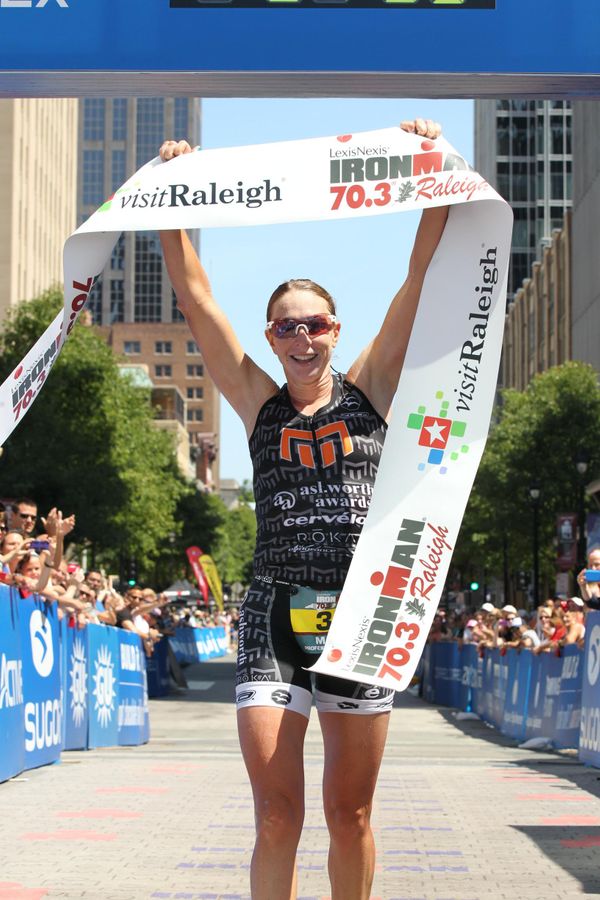 Amy Marsh
In December 2014 I was diagnosed with Acute Myeloid Leukemia. I was promptly admitted to the hospital to start chemotherapy. On June 4th, 2015 I had a stem cell transplant. 2016 has been filled with ups and downs and learning to live my 'new normal'. My plan was to retire from professional racing in 2015. Unfortunately, my last race was in 2014. My goal for 2017 is to race the Texas Tri Sprint Series to finish my career on my own terms.
Thank you to all of those who have followed and supported our racing careers to this point.
Prior to my diagnosis in 2014 I won 70.3 Raleigh and finished 5th at the European Ironman Championships in Frankfurt, Germany. In 2013 I finished 17th at the Ironman World Championships in Kona, Hawaii. Previous to that my best finish was 10th in 2012.
I was born and raised in Rochester, New York and went to the University of Minnesota on a swimming scholarship. At UM I was a seven-time All-American, part of the 1999 and 2000 Minnesota Big-Ten Championship team, and competed at the 2000 Olympic Swimming Trials.
In 2002 I competed in my first triathlon, Danskin, on a mountain bike! After qualifying for and racing the Ironman World Championships in 2005 as an age grouper...it took almost 5 years for me to "recover" and toe the line at Ironman Wisconsin in 2009.
I took the lead on the bike at mile 50 and went on to win my first Ironman in front of many of my collegiate teammates!! Ironman Wisconsin remains one of my favorite events.
I am a 4x Ironman Champion, 2x IronDistance Champion, 2x 70.3 Champion and the 2010 USAT Long Distance Triathlete of the Year. My career highlights:
2014 Raleigh 70.3 Champion
2012 Ironman World Championships- 10th Female
2011 Challenge Vichy IronDistance Champion
2011 Ironman Brazil Champion
2010 Ironman World Championships - 11th Female and 2nd American Female
2010 Rev3 Full Rev IronDistance Champion
2010 Ironman Lake Placid Champion
2010 Ironman China Champion
2009 Ironman Wisconsin Champion (Rookie Pro Ironman Debut!)
2009 Buffalo Springs 70.3 Champion